Submersible Studios exists to provide high-quality audio mastering to the indie artist on a tight budget. We treat your mixes well; we won't just slam it through a limiter until it's loud and call it done, we'll handle each track and each album with respect to the source material and to your requirements as a client. Whether that's subtle balancing for R128/ITU BS.1770 broadcast standards, streaming-normalized checks, formatting and proofing for "Mastered For iTunes", or slammed EDM for the clubz, we'll do what needs to be done to give you the best possible product for a fair and reasonable price.
We know who you are – a struggling band on a budget with a no-advance indie-label deal that pays out roughly $27 every year. Or maybe you're a self-releasing artist who's trying to cut a demo or make a CD to sell at gigs. Whatever the case, you're likely the kind of musician that doesn't have thousands of bucks to spend on the mastering stage, and even if you did, you probably couldn't justify spending that kind of cash on a release that is unlikely to recoup those kinds of losses. We feel your pain, because that's who we are too, and that's why we do this.

Want more convincing? Wander over to see some testimonials from our clients, or contact us for a quote and we'll do a quick test-master of some of your material so you can hear what we can do.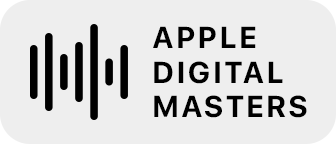 Submersible Studios is a verified participant in the Apple Digital Masters / Mastered For iTunes program. Please contact us for more information!